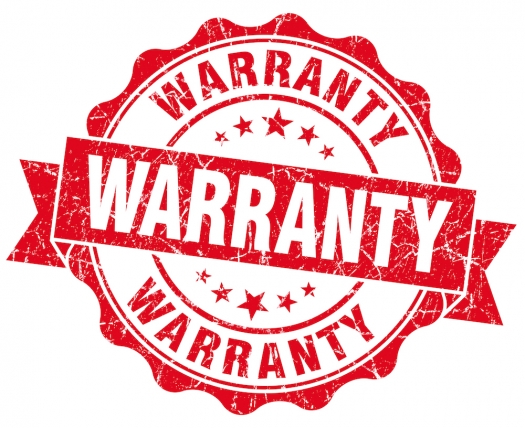 LEDZEAL Limited Warranty
A. Warranty Period.
All Ledzeal products( LED aquarium light & LED grow light) have a 12-months warranty against manufacturer's defects from the date of purchase from us or Ledzeal authorized dealer in different areas/countries. Further, this warranty only covers defects in materials and workmanship. You must keep your sales receipt when you purchase a Ledzeal product. This is your proof of purchase and you will need to show this if you need to warranty your product. The warranty is only applicable to the original purchaser and is void if your product was purchased from another person or an unauthorized dealer (including, without limitation, Craig's List, eBay, etc.)
Exclusions:
• Damage resulting from accident, misuse, lack of reasonable care, subjecting the product to abnormal working conditions or
any other failure not resulting from defects in materials or workmanship.

• Damage caused by tampering, modification or attempted repair by anyone other than the Company.
• Transfer of product to someone other than the original purchaser.
B. Warranty Procedure.
During the warranty period, and upon proof of purchase, the product will be repaired or replaced (with the same or similar model) at our option, without charge for either parts or labor. Repairs generally take one or two business days. You must first contact us and send us the model serial NO.(on the product sticker), resell name and purchase date.
Request maybe made through email or fax. State your name, address, email, product serial number, explanation of the problem and proof of purchase (copy of invoice/receipt). You must bear all packaging, shipping and insurance costs. If possible, use the original packaging. Freight collect or shipment without a RMA number will not be accepted. Return the product with RMA number written on top of the box. Repaired product will be ship back to you, prepaid at our cost via FedEx or UPS ground.
First Year Warranty
We(Ledzeal) in charge of the replacement parts and express shipping cost to customer .
Second Year Warranty
During your second year we offer our customer only cost price for the defective spare part and receiver have to pay the
shipping cost .
Note: We (Ledzeal) will not be respossible for the possible duty tax charged by the destination country custom section for the international shipping .
C. Limited Liability.
Our liability is limited to the cost of the defective materials. In no case will Ledzeal Corporation assume liability for any injuries or consequential damage to property or livestock resulting from any failure. Not covered by this warranty are damage due to corrosion, alteration, abuse, accident, unreasonable or improper use.
D. Shipping Damage.
Shipping damage is the responsibility of the carrier and claims for such damage should be made directly to the carrier.
E.Repairs after Warranty Period ends
Repairs after the warranty period but less than 3 years from the date of purchasee will be quoted on a case by case basis.